Hypertension Treatment: A Guide to Medications and Their Side Effects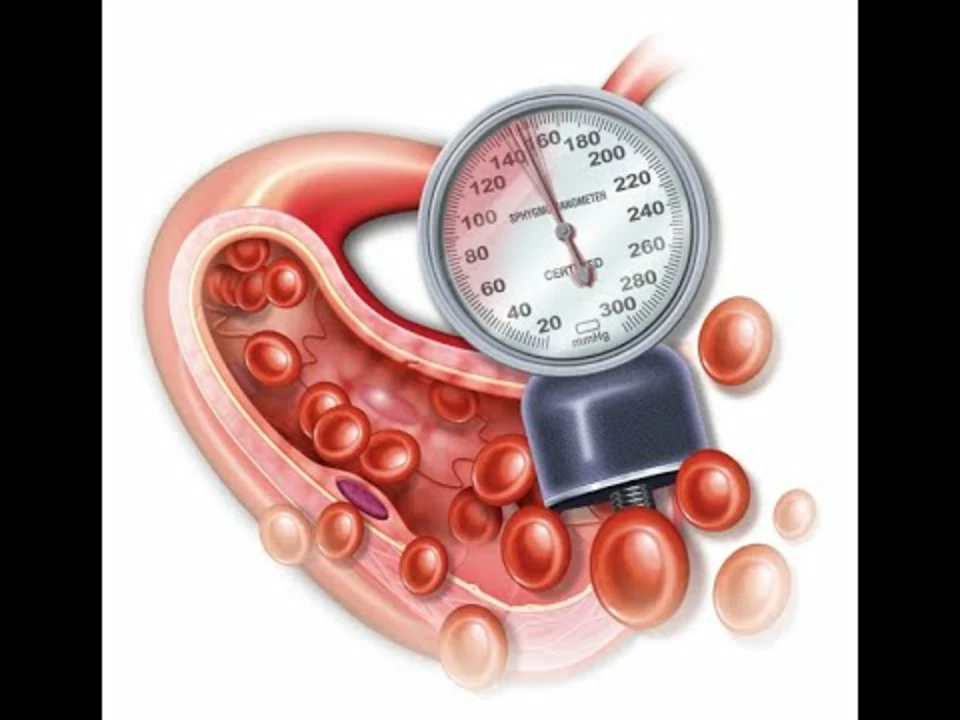 Understanding Hypertension and Its Impact on Health
Hypertension, also known as high blood pressure, is a common medical condition affecting millions of people worldwide. It occurs when the force of blood against the walls of the arteries is consistently too high, putting extra strain on the heart and blood vessels.
Left untreated, hypertension can lead to severe health complications, including heart attack, stroke, kidney disease, and vision problems. Therefore, it's essential to manage high blood pressure effectively to minimize these risks and improve overall health.
There are various treatment options available to control hypertension, including lifestyle changes and medications. This article will focus on the different medications used to treat high blood pressure, their side effects, and their impact on your health.
Finding the Right Medication: Types of Hypertension Drugs
There is a wide range of medications available to treat hypertension, and doctors often prescribe a combination of drugs to achieve the best results. The most commonly prescribed hypertension medications include:
1. Diuretics
Also known as water pills, diuretics help the kidneys remove excess sodium and water from the body. This helps reduce blood volume and lower blood pressure. There are three main types of diuretics: thiazide, loop, and potassium-sparing diuretics.
2. Beta-blockers
Beta-blockers work by reducing the heart rate and the amount of blood pumped by the heart, thereby lowering blood pressure. They are often prescribed for people with heart problems or a history of heart attack.
3. ACE inhibitors
Angiotensin-converting enzyme (ACE) inhibitors prevent the formation of a hormone called angiotensin II, which narrows blood vessels. This helps blood vessels to relax and widen, reducing blood pressure.
4. Angiotensin II receptor blockers (ARBs)
ARBs work similarly to ACE inhibitors, but instead of preventing the formation of angiotensin II, they block its effect on blood vessels.
5. Calcium channel blockers
These medications prevent calcium from entering the smooth muscle cells of the heart and blood vessels, resulting in relaxed blood vessels and lower blood pressure.
6. Alpha-blockers
Alpha-blockers reduce nerve impulses to blood vessels, allowing the blood to flow more easily and lowering blood pressure.
Managing Side Effects: What to Expect from Hypertension Medications
As with all medications, hypertension drugs can cause side effects. Side effects vary depending on the type of medication, but some common side effects include:
1. Diuretics
Frequent urination, dizziness, dehydration, and electrolyte imbalances are common side effects of diuretics. Potassium-sparing diuretics can cause high potassium levels in the blood, while other diuretics can cause low potassium levels.
2. Beta-blockers
Common side effects of beta-blockers include fatigue, cold hands and feet, slow heartbeat, and dizziness. They can also cause erectile dysfunction in men.
3. ACE inhibitors
Side effects of ACE inhibitors include a dry, hacking cough, dizziness, increased potassium levels in the blood, and a reduced sense of taste.
4. ARBs
ARBs can cause dizziness, headaches, and elevated potassium levels in the blood.
5. Calcium channel blockers
Swelling in the legs, constipation, dizziness, and headaches are common side effects of calcium channel blockers.
6. Alpha-blockers
Side effects of alpha-blockers include dizziness, headaches, and a fast heartbeat.
Monitoring Your Progress: The Importance of Regular Checkups
Regular checkups with your healthcare provider are crucial when taking hypertension medications. These visits allow your doctor to monitor your blood pressure, adjust your medication dosages, and keep an eye on any potential side effects.
It's essential to communicate any side effects you're experiencing to your doctor, as they may need to adjust your treatment plan. Additionally, blood tests may be necessary to monitor your kidney function and potassium levels, especially when taking certain medications like diuretics, ACE inhibitors, or ARBs.
Lifestyle Changes: Complementing Medication with Healthy Habits
While medications play a significant role in controlling hypertension, lifestyle changes are just as important. Incorporating healthy habits into your daily routine can help lower your blood pressure and improve your overall health.
Some essential lifestyle changes include maintaining a healthy weight, eating a balanced diet rich in fruits, vegetables, and whole grains, reducing sodium intake, exercising regularly, limiting alcohol consumption, and managing stress levels.
Staying Informed: The Key to Successful Hypertension Treatment
Educating yourself about hypertension and its treatment options is crucial in managing your condition effectively. Stay informed about the medications you're taking, their potential side effects, and any lifestyle changes that can support your treatment plan.
Remember that everyone's journey with hypertension is unique, and what works for one person may not work for another. Stay in close communication with your healthcare provider and be an active participant in your treatment plan to ensure the best possible outcome.