The Importance of Regular Checkups for Diabetic Peripheral Neuropathy Patients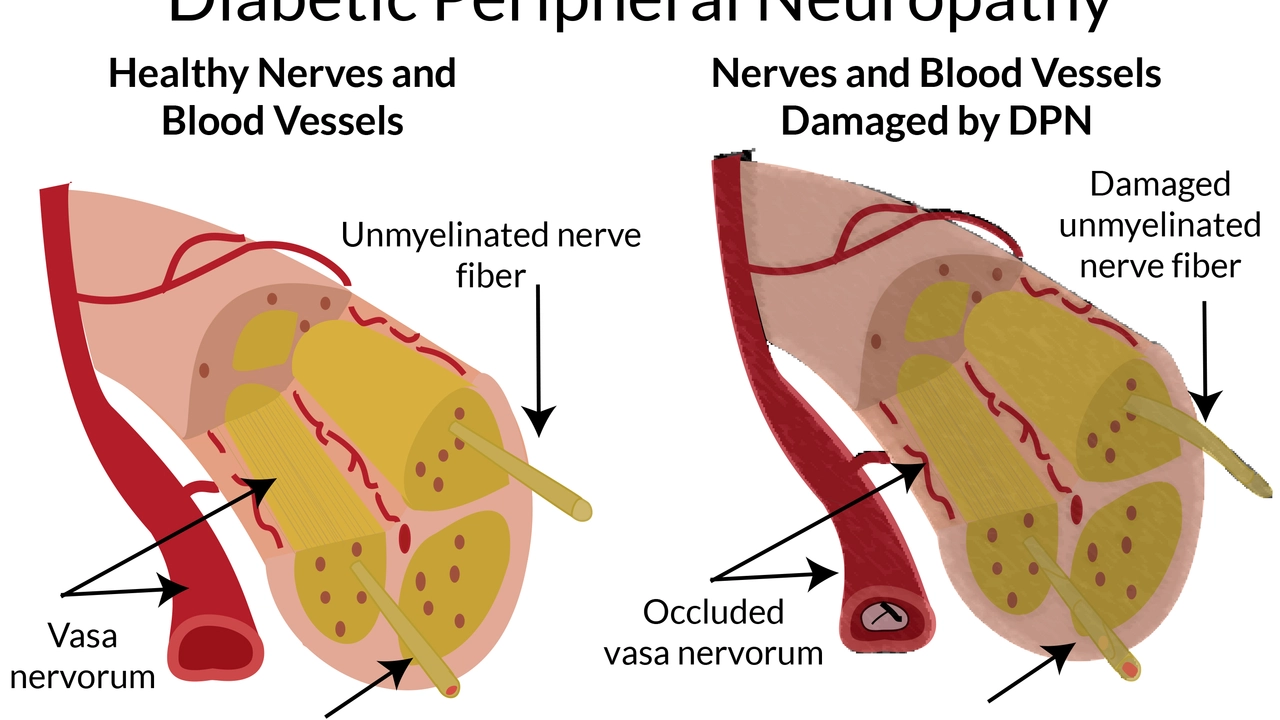 Understanding Diabetic Peripheral Neuropathy
As a diabetic, it's important to understand the potential complications that can arise due to the condition, one of which is Diabetic Peripheral Neuropathy (DPN). This is a nerve disorder that typically affects the feet and legs, and in some cases, can also impact the hands and arms. Symptoms may include numbness, tingling, pain, and loss of feeling. Having diabetes increases the risk of developing neuropathy, particularly for those who struggle to control their blood sugar levels. It's crucial to understand that DPN can have a significant impact on your quality of life if not managed properly.
The Role of Regular Checkups in DPN Management
Regular checkups are key to managing DPN effectively. These appointments allow your healthcare provider to monitor the progress of your condition, adjust treatments as necessary, and catch any potential complications early. During a checkup, your doctor will likely perform a physical exam, ask about your symptoms, and may carry out tests to check your nerve function. These checkups also provide an opportunity for you to ask questions or raise any concerns you may have about your condition or treatment plan. Consistent monitoring is vital in slowing the progression of DPN and preventing further complications.
How Regular Checkups Aid in Early Detection
One of the main benefits of regular checkups is that they aid in the early detection of any changes or complications. This is particularly important when dealing with a condition like DPN, which can progress silently until significant damage has occurred. Early detection allows for prompt management, which in turn can help to prevent further nerve damage and maintain a higher quality of life. During your checkup, your doctor will look for signs of changes in your nerve health, such as increased numbness or pain, changes in your feet and legs, or the development of ulcers or infections.
The Importance of Patient Education
Regular checkups also provide an opportunity for patient education. Understanding your condition is a crucial part of managing it effectively. During your checkups, your doctor can explain the nature of DPN, discuss how to monitor your blood sugar levels, provide advice on foot care, and suggest lifestyle modifications such as diet and exercise. Education empowers you to take an active role in your health and gives you the tools to manage your condition effectively. It also helps you understand the importance of regular checkups and encourages adherence to your treatment plan.
The Lifelong Commitment to Health
Living with DPN requires a lifelong commitment to managing your health. Regular checkups play a crucial role in this journey. They provide a supportive framework that helps you manage your DPN, identify and address complications early, and make informed decisions about your health. While living with DPN can be challenging, remember that you are not alone. Your healthcare team is there to support you, and regular checkups are a key part of this support system. So, make sure to schedule and attend your checkups consistently, as they are a vital tool in your healthcare arsenal.